A full refund for no reason within 30 days.
Transportation >> From the nearest global warehouse to express delivery all over the world.
Our warehouse >> located in the United States, Canada, Australia and the United Kingdom
One year free warranty
98% of reviewers recommend this product.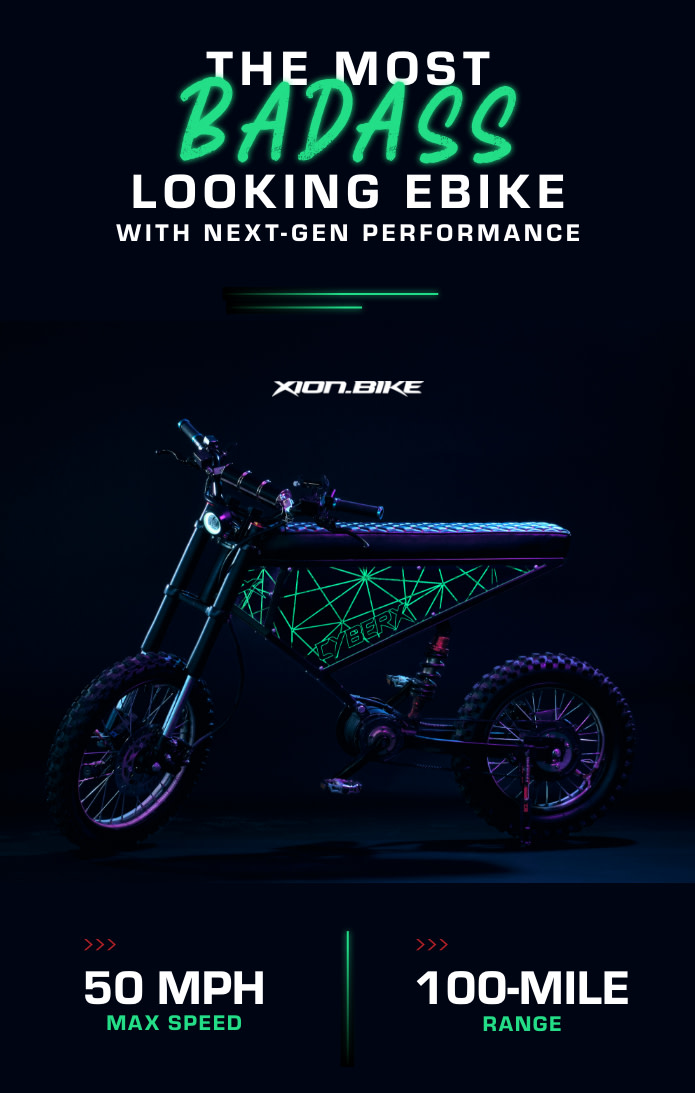 It is the most badass looking eBike with tricked-out LED lighting & customizable, laser-printed side panels.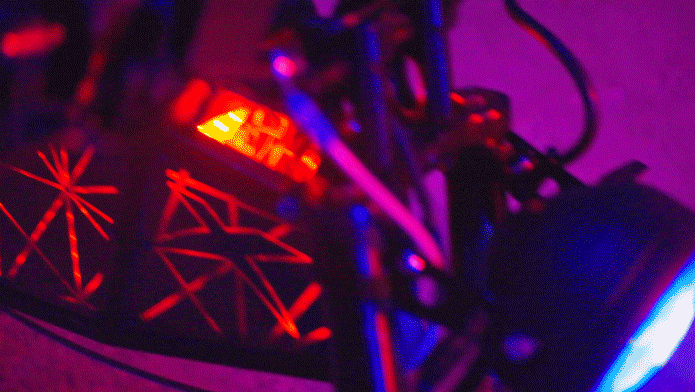 Its extreme durability for on and off-road capabilities, 50MPH max speed, a 100-mile range, and 2-person seat give it everything you could ever want in an eBike and more!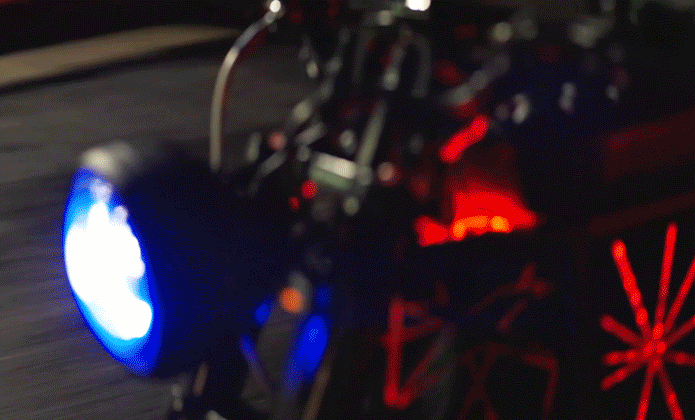 Hit the mountain bike trails, ride with your dirt biking friends, commute daily or impress a date—this thing can handle it all!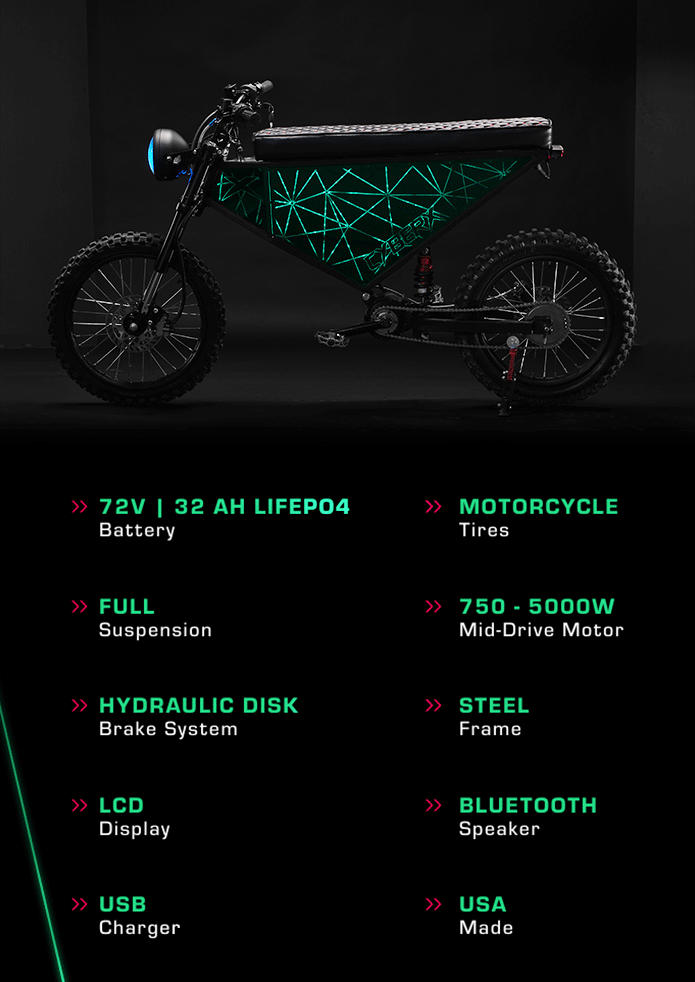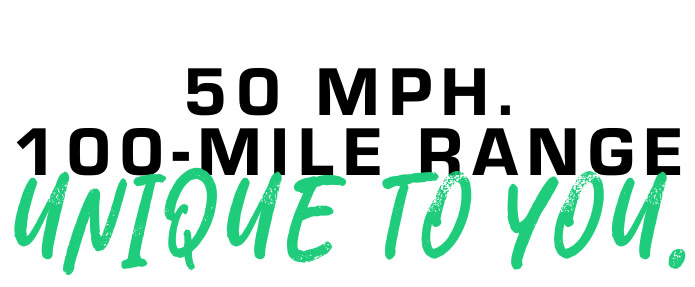 Be prepared for conversation wherever you go on It.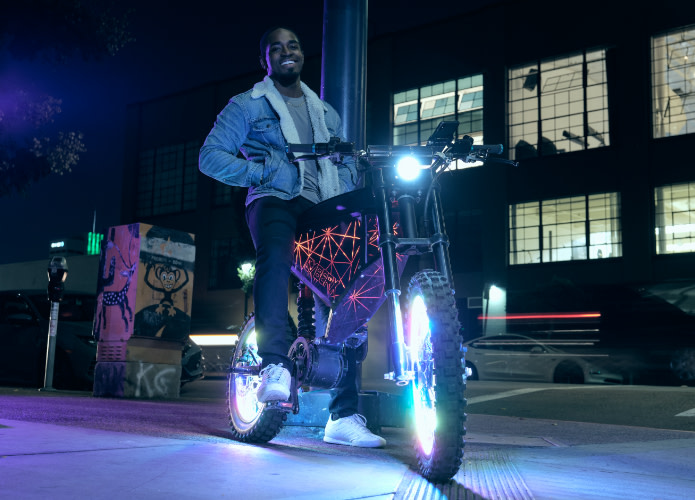 You can't help but turn heads as you fly by at 50MPH on the eBike that stands out from all the rest. No other eBike on the market lets you customize frame color, seat color and a laser-printed panel design for a look totally unique to you.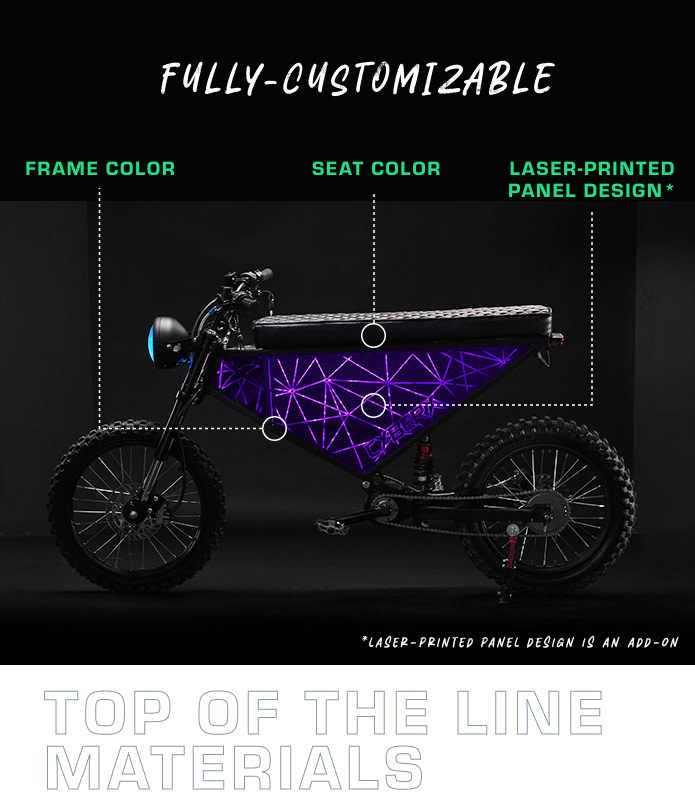 We chose top-of-line materials (like a steel frame, fat tires, full suspension and mid-drive motor) so this bike gives you comfortable everyday commutes and does serious damage on a sandpit or trail. Plus, the insane 100-mile range and zippy acceleration of 0-30 in 4 seconds put a smile on your face every ride.
It doesn't blend in or look like a practical eBike—the world has enough of those.
There are hundreds of eBikes on the market and choosing the right one for you is more challenging than ever, so we'll make this simple.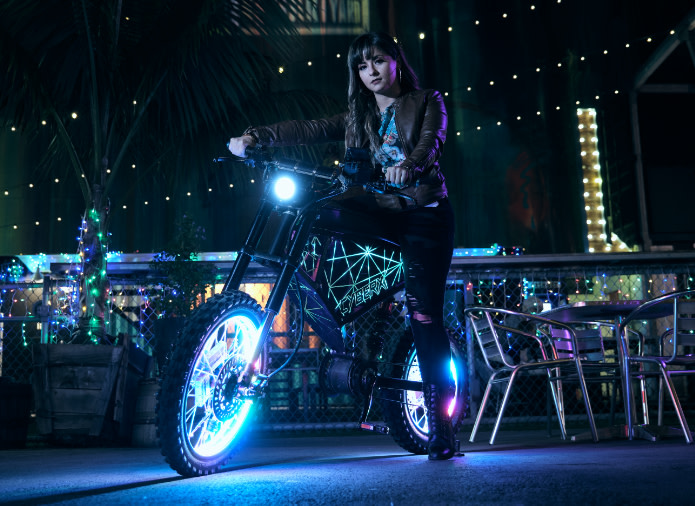 We designed IT with 3 things in mind: quality, performance, and style.
It's made from the most durable materials for maximum use and zero maintenance. It has the most efficient brakes and motor, plus high-visibility lighting. And it was born to stand out with next-gen-inspired aesthetics, plus personal touches from you.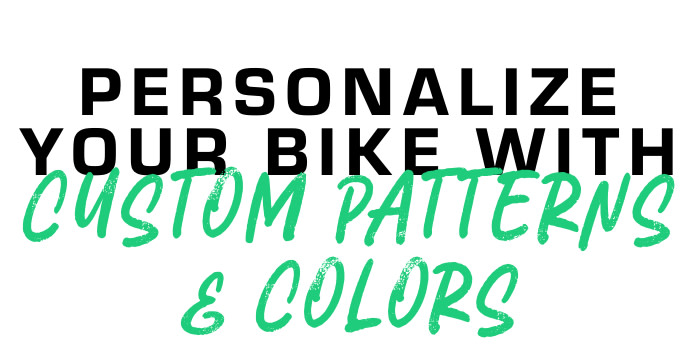 We can put any pattern or write any name on IT's laser-printed acrylic side panels.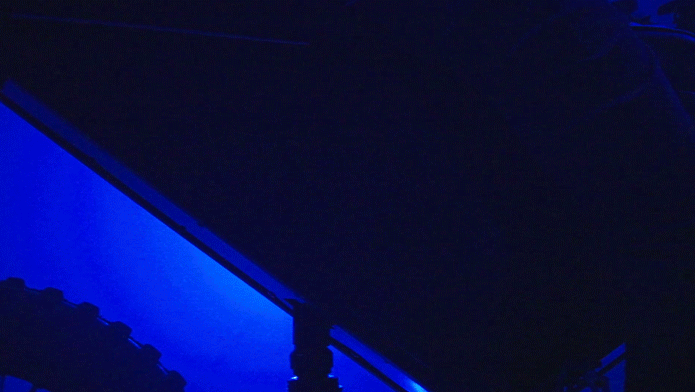 Choose from our edgy pre-selected pattern options or customize the LED side panels to your unique style by using our Customizer Template.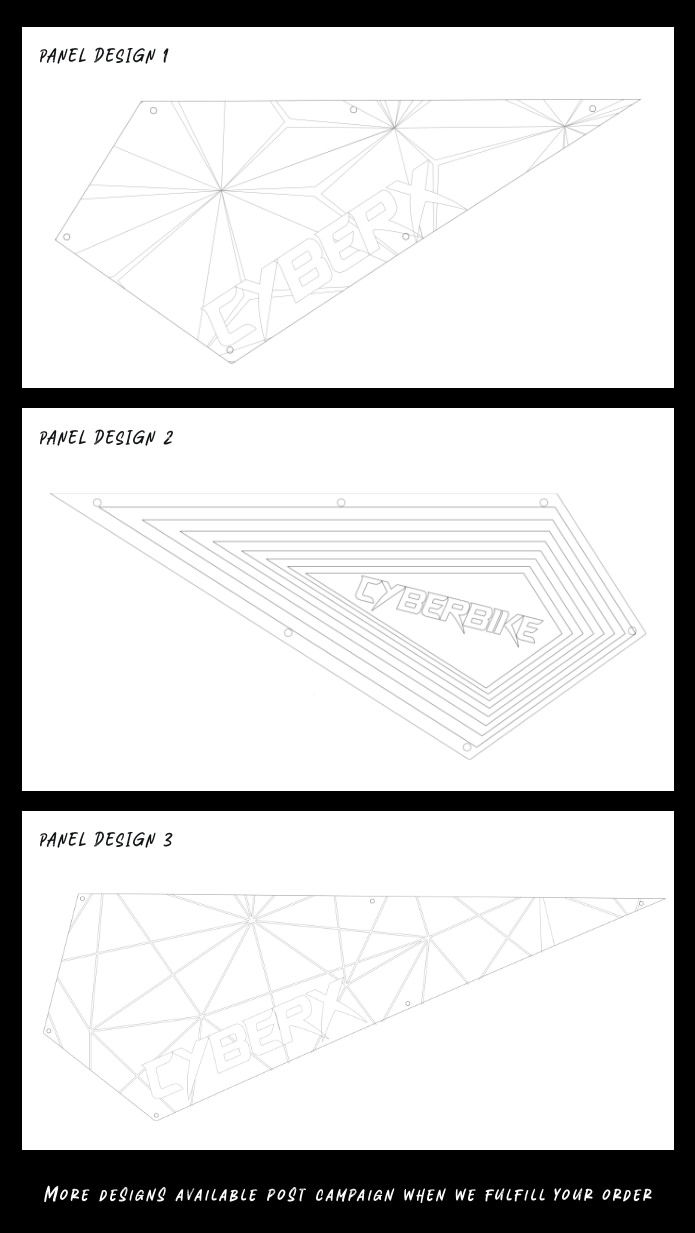 You also get to customize 3 colors on your bike: the frame, seat, and panel.
Mirror acrylic panels with LED lights will be a featured add-on during check-out.

IT's incredible range is due to the powerful 72V battery and highly-efficient 750-watt Mid-Drive Motor.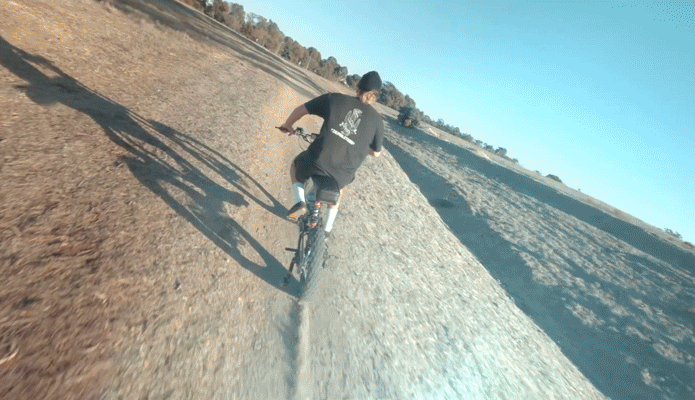 When riding solo, go up to 75 miles at 20mph with no pedaling, or cover 100 miles with pedal assist. If you're maxing out the throttle, expect up to 50 miles.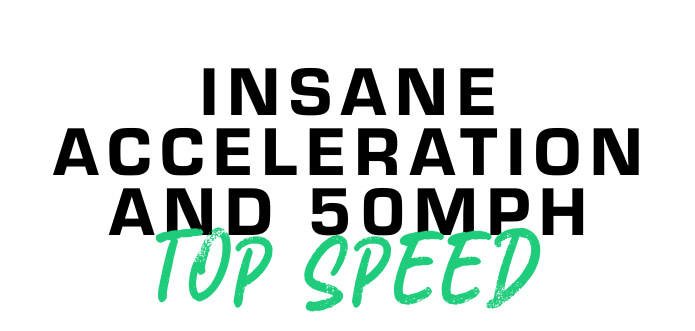 Hop on, twist the throttle and you can't help but smile. This bike is so fun to ride.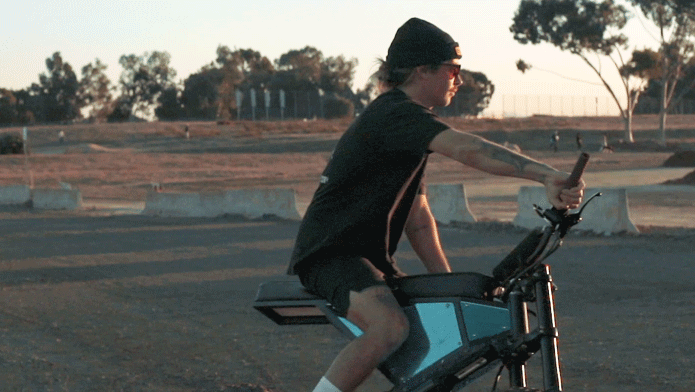 Accelerate from 0-30mph in 4 seconds and be on your way!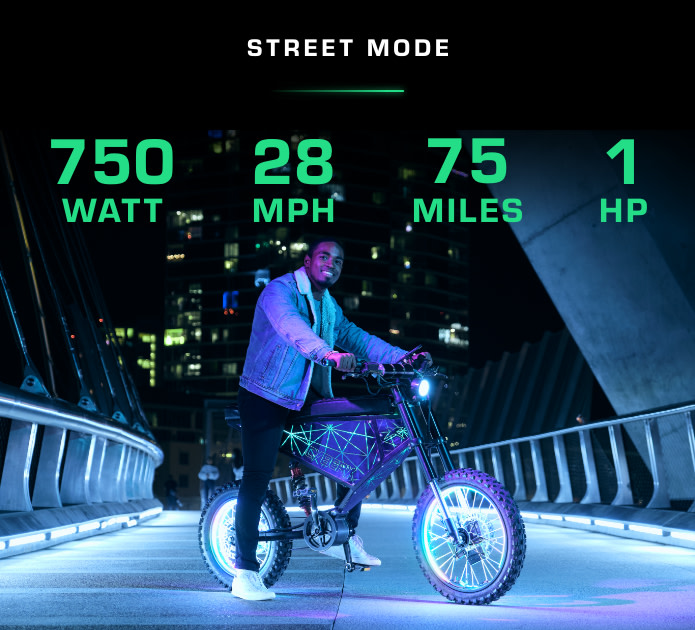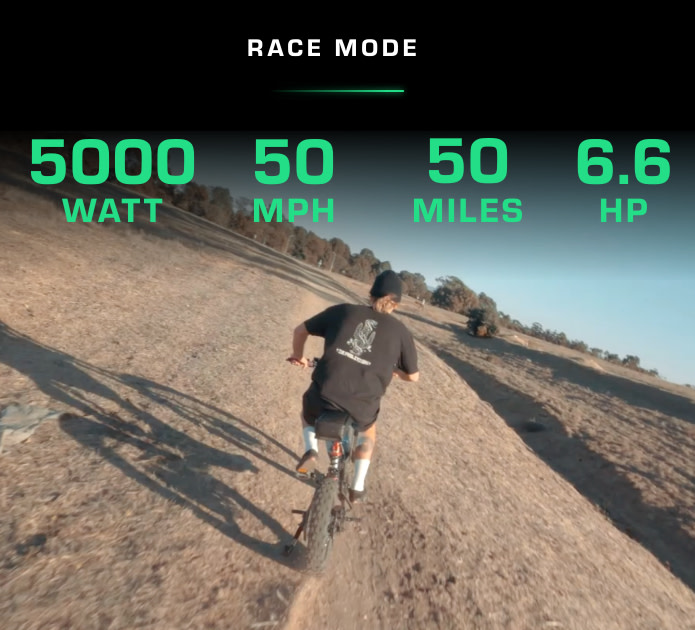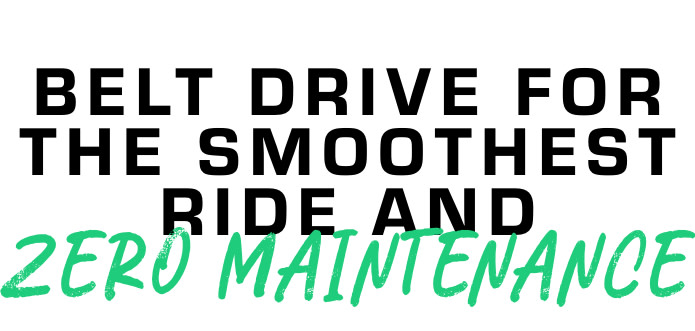 Instead of using the standard chain drive that clunks, needs grease or snaps altogether, we upgraded the motor to belt-drive for reliability, the smoothest rides and zero maintenance.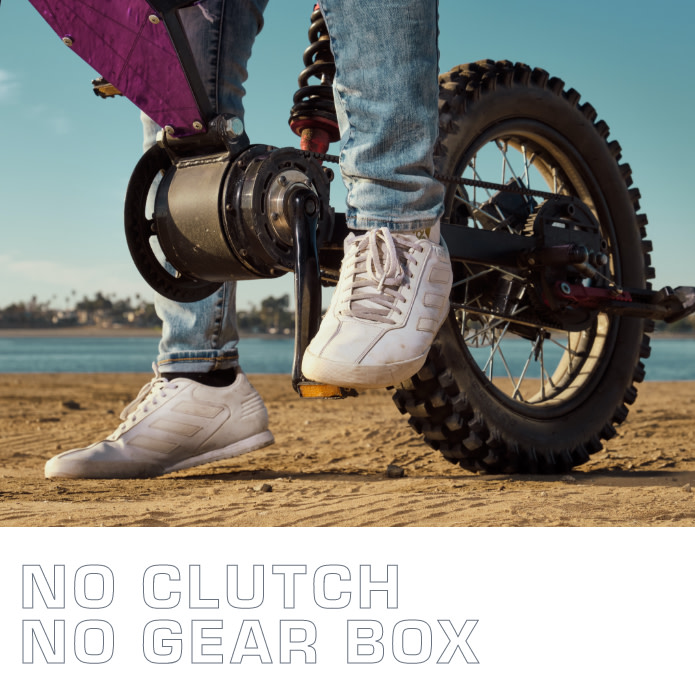 No clutch, no gear box = no maintenance. Just wipe'r down after a dusty ride.

eBikes on the market have one of two types of motors: hub-drive or mid-drive.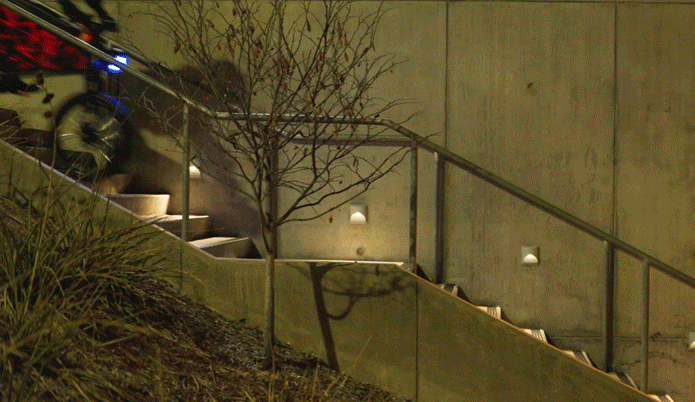 Cyber X uses an extreme, 750W mid-drive motor for its enhanced performance, low-maintenance and better handling due to the low, central position on the bike. You'll enjoy heart-accelerating power on a dirt track, reliable speed & traction going uphill, and maintenance-free riding.

Most eBikes don't have the seat room or the power for 2 people to ride comfortably, but IT has both.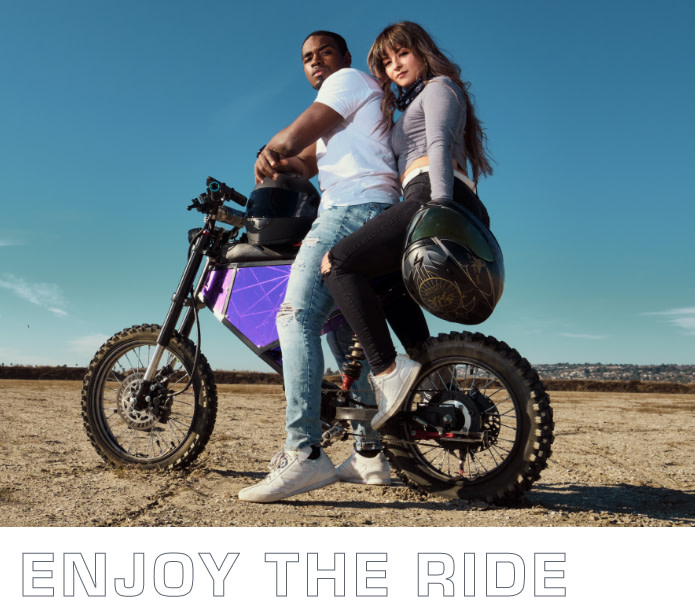 The extra long, vinyl seat ensures your friend or partner can enjoy the ride as well!

Most eBikes on the market use 36v or 48v batteries—we knew right away that wouldn't be enough for IT. IT uses a hefty 72 volt 32ah lithium-ion battery that charges in 6 hours with the included 5 amp charger. *10amp charger with 3-hour charge time available for upgrade.*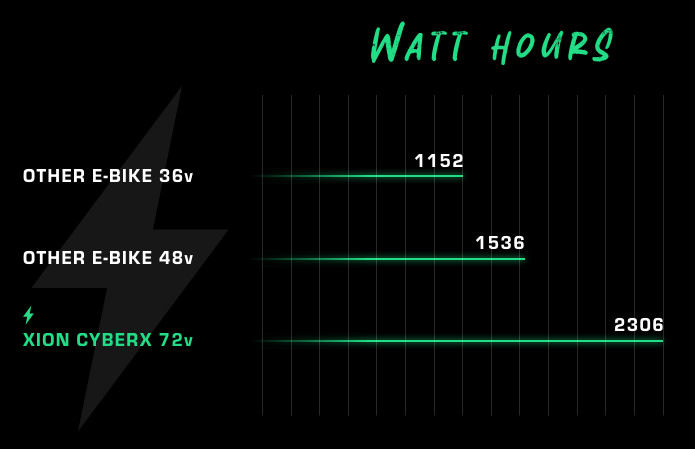 The removable battery is located under the seat of the bike with a side port for charging. Plug the charger into a 110-120v wall outlet (regular AC outlet) and it'll power your bike for 50-100 miles depending on which mode you use!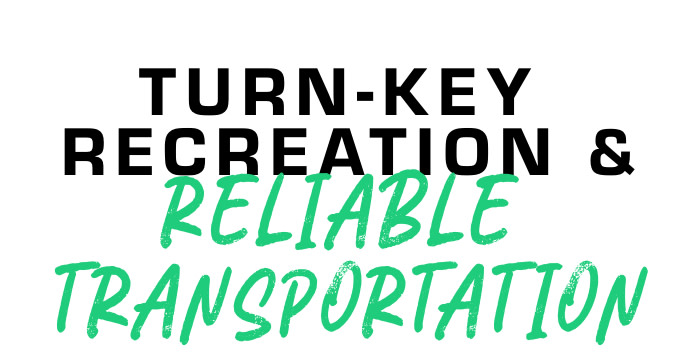 IT by Xion makes easy work of even the roughest terrains.
It has enough power to let you rip up the sandpit with your dirt biking friends, hit the trails with mountain bikers or cruise across the city.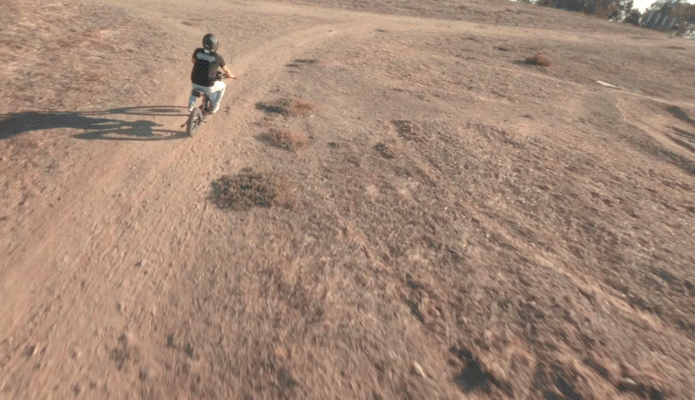 It doesn't matter if you've been riding dirt bikes, eBikes and motorcycles all your life, or if this is your first time on an electric bike, Cyber X will blow your hair back and give you the ride of a lifetime!

Ride hard and brake with ease. You can count on IT's front and rear hydraulic brake system to give you a smooth stop with just a finger.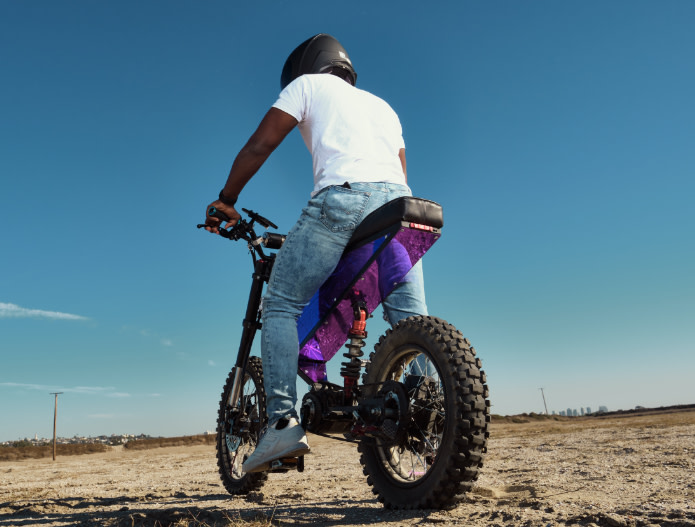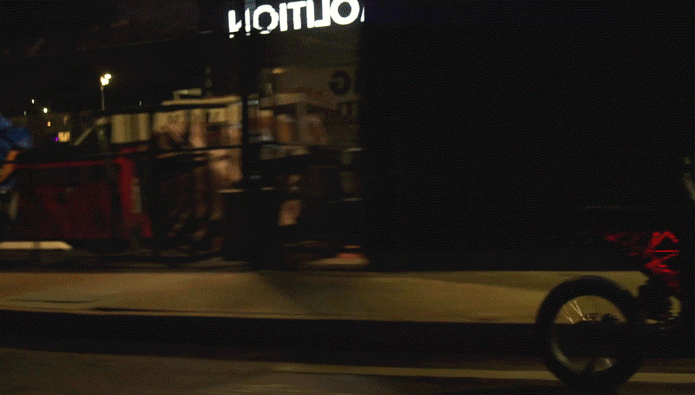 Enjoy the smoothest ride with front and rear suspension, plus comfort and support on off-road adventures.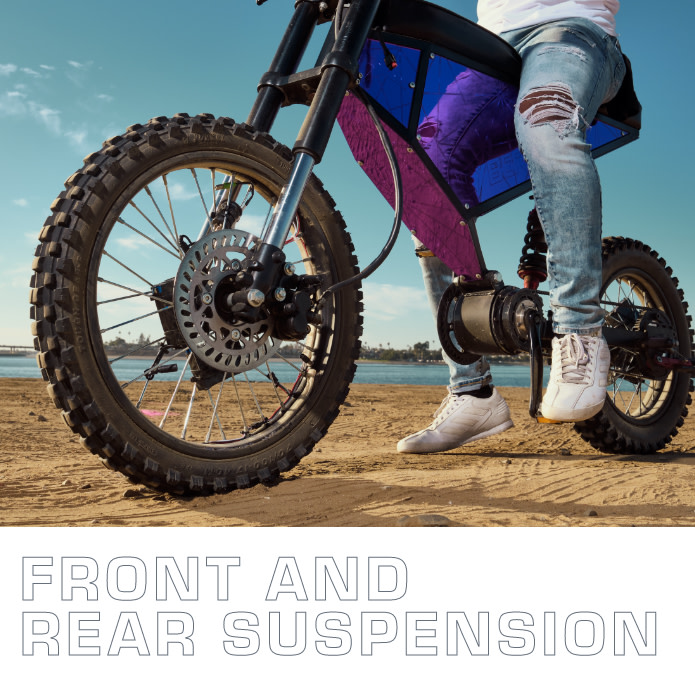 At 165lbs (75kg) with 500lbs carrying capacity, there's no need to "take it easy" on IT.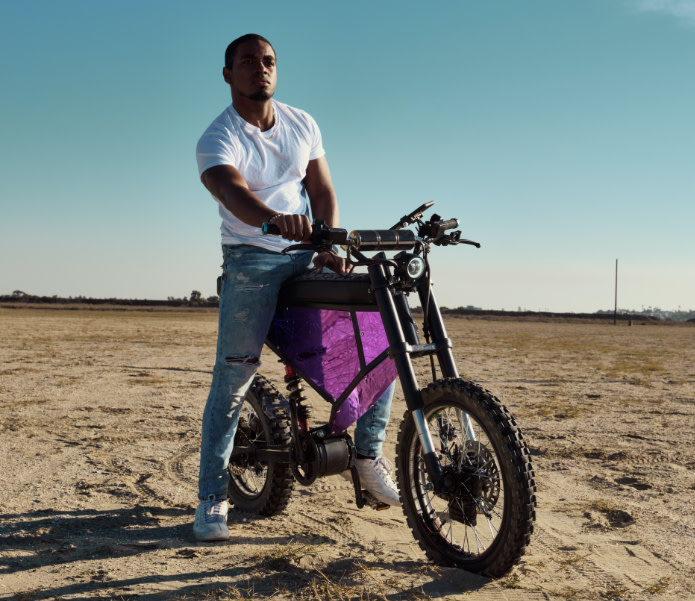 eBike frames are typically made of one of 3 materials: alloy, carbon or steel. Alloy and carbon are the lightest materials and they tend to be used on eBikes mimicking bicycles and aiming for maximum portability.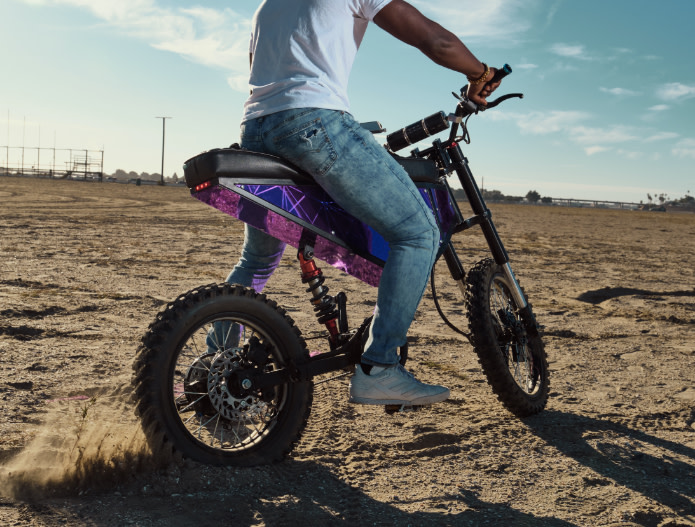 IT's frame is made of steel and 4130 Chromoly steel because it's the absolute toughest material and will withstand the hardest rides. Plus, it has powder coating (the most durable option) that resists weather and corrosion.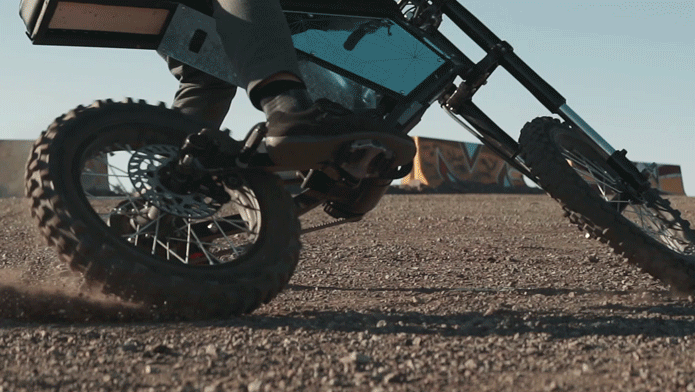 The tire size is based on which size IT eBike you choose.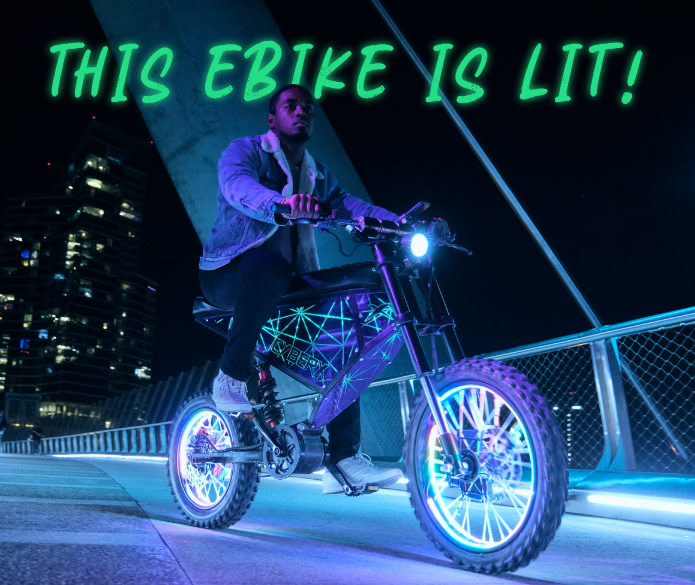 You'll enjoy maximum visibility with front and rear LED lights and a futuristic look like no other bike with color-changing LED lights on the custom side panels.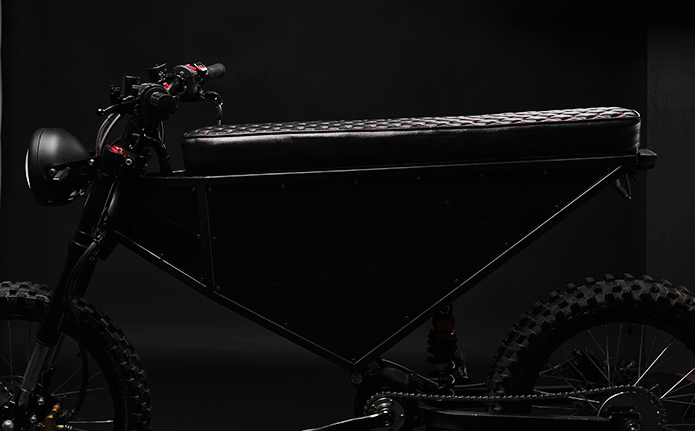 Mirror acrylic panels with LED lights will be a featured add-on during check-out.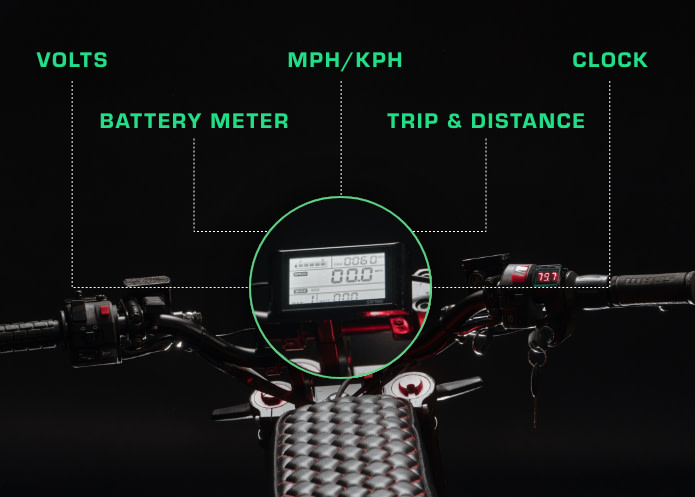 Wearing headphones while riding is dangerous—plus, no one can sing along. IT makes your joyride complete with a waterproof Bluetooth speaker for easy listening and maximum awareness of your surroundings.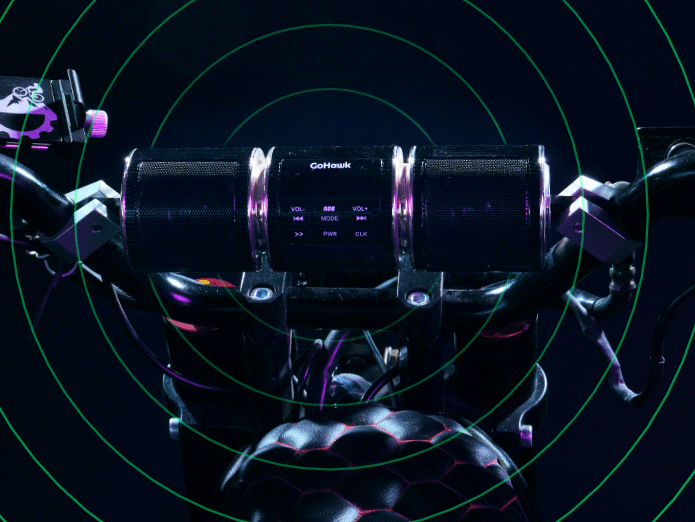 Snap your phone in and charge it on the go.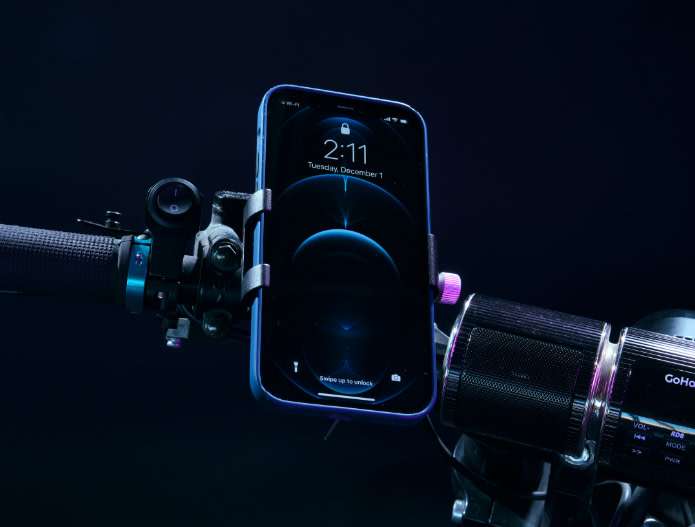 Dirt bikes require constant maintenance and there's a learning curve if you don't already know how to ride a motorcycle with a clutch and gears.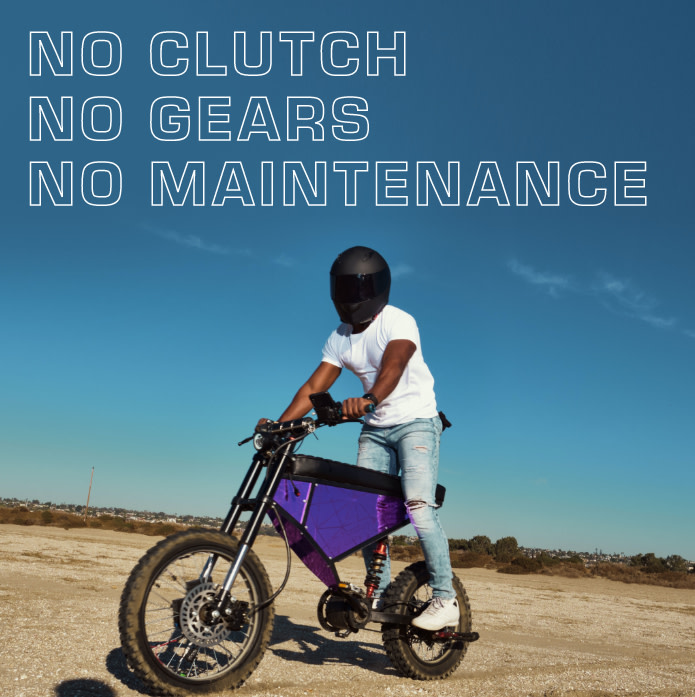 IT has no clutch, no gears and no maintenance—but you can still have a great time tearing through the dirt. It's the perfect low-maintenance alternative to a dirt bike or a great introduction to high speed for inexperienced riders.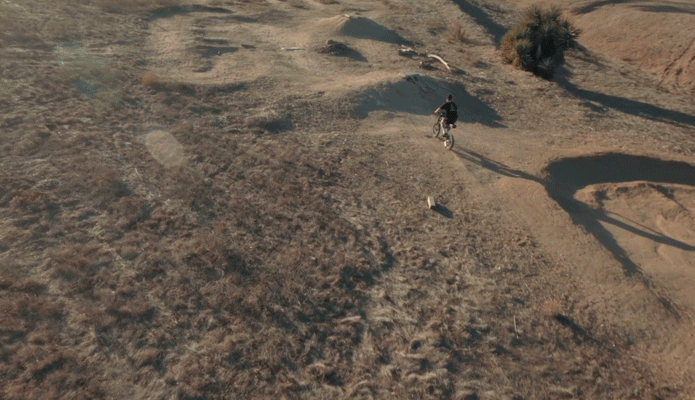 Mountain bike trails are reserved for bicycles only, but they're some of the most exhilarating paths to ride with some extra power. IT's electric bicycle classification means it's allowed on mountain bike trails so you get the best of both worlds!

No license? No problem! IT requires no license because in Street Mode, it's restricted to 28mph.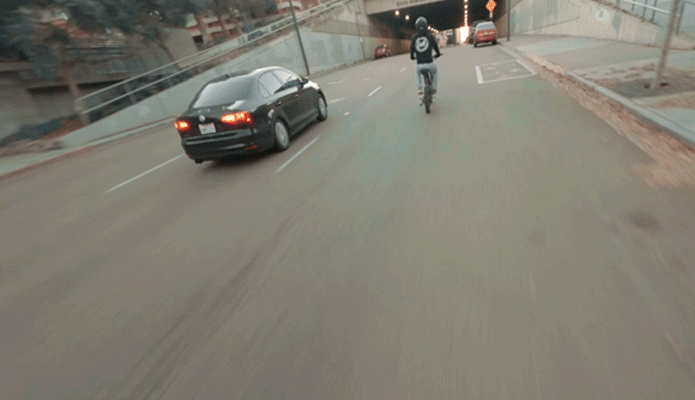 However, your IT comes with certification of origin, including VIN, product, model and year if you need to register it as a moped in your state.

You can count on IT to get you where you need to go whether it's work, school or a late-night party! The bike's comfortable 2-person seat, 100-mile range and one-of-a-kind lighting make it a pleasure to ride every time.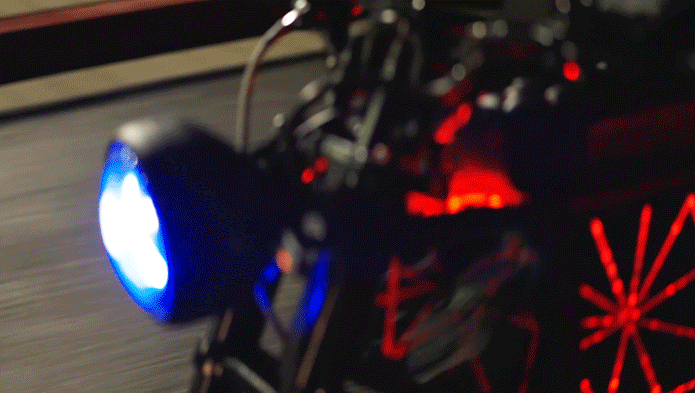 Rideshare services are expensive and contribute to the carbon emissions damaging our planet. Plus, you have to come in contact with a complete stranger.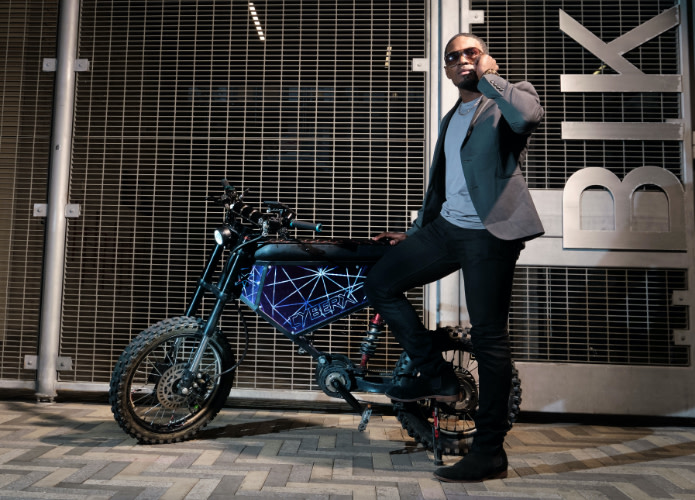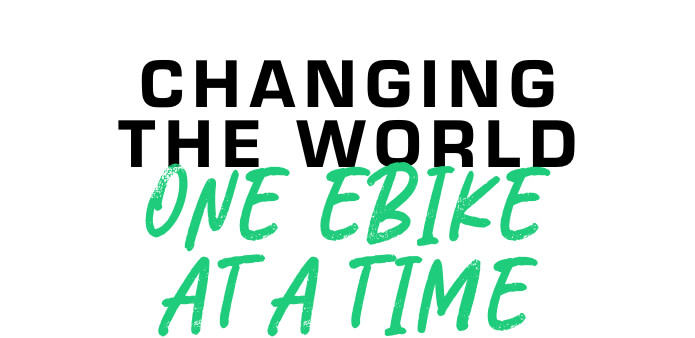 Every bike is designed and manufactured here in the USA by us, the team at Xion Bike. We have 20 years of experience creating high-performance eBikes in San Diego. You can even stop by our shop if you're local—it's pretty cool!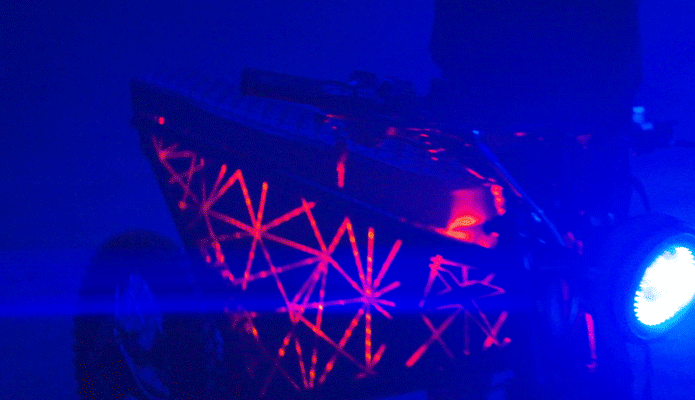 Our core purpose at Xion Bike is to make the most innovative eBikes that help reverse climate change by promoting sustainability and micro-mobility. Our zero-emission eBikes make eco-friendly transportation available for not one, but 2 people, all while creating an unforgettable experience.
Thank you for backing XION IT eBike!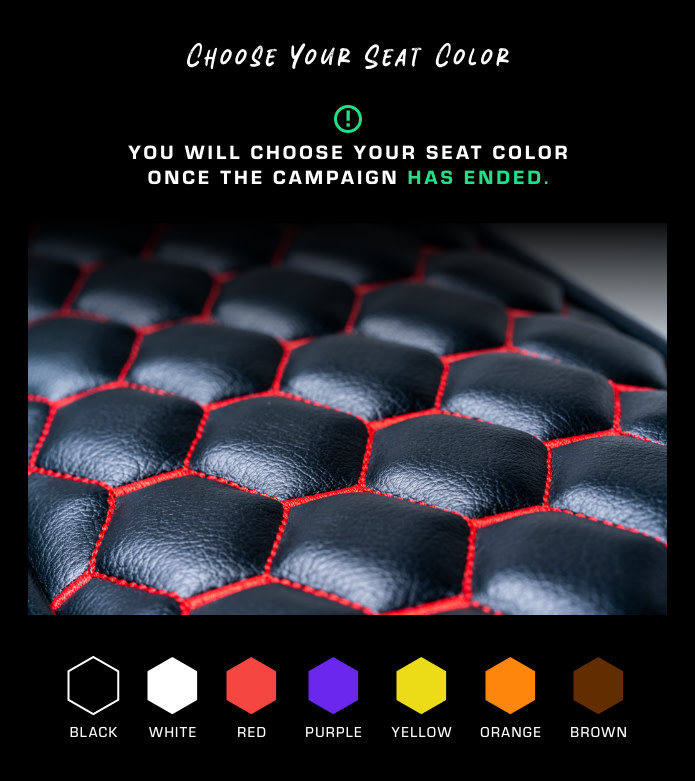 Wish to upgrade your bike? The items listed below are upgrades you can make for the stock parts that come with the bike. If you choose to purchase multiples of these items, you can see the pricing in the add-on section below.